Premium hikes in North Jutland
North Jutland offers many exciting and different hikes. You will have inspiration for the premium hiking routes, which we definitely can recommend you to try. Some routes are long, but they can easily be split into smaller parts, you should have enough time to enjoy the local area.
The 3 Premium hikes
A 'Premium' certification means that a specific route meets strict European standards for experience quality. The North Jutland hiking routes offer you a solid hiking holiday. The premium routes are great for hiking holidays or hikes with family or friends. You will experience the North Jutland landscapes which are characterized by the ice age's shaping of nature, which has created a great variety of hills, valleys, coasts and fantastic natural areas.
Here you can get inspiration for which of the three premium routes you should choose: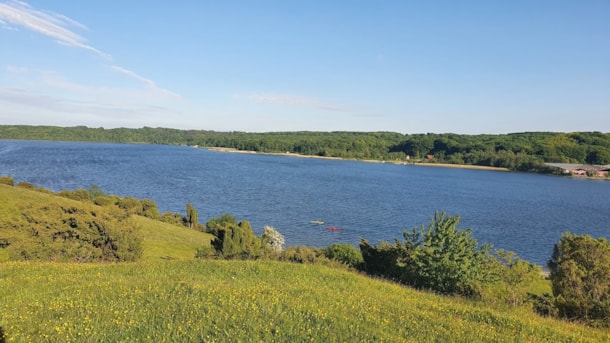 Photo:
Destination Himmerland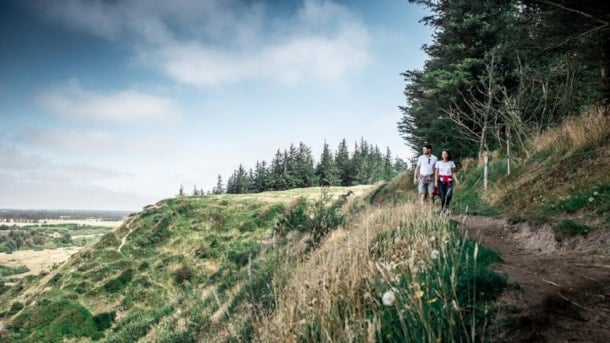 Photo:
Visit Nordvestkysten
The hiking route Tranum-Fosdal
The hiking route Tranum-Fosdal is a tour of 11 km. You experience the highest point of the Bay, which is Bavnehøj and continue via Ingeborgs Bakker to Fosdalen. The way back is along the upper edge of...
Rebild Bakker and Gravlev Valley - Hiking
The Rebild Bakker hiking trail takes you through a varied landscape with hills, forest and springs.

On the trail around Gravlev Lake you pass several stunning springs and some impressive views over t...
What are Premium hiking trails?
With Premium hiking trails, you have a quality-assured hiking brand that ensures you a great hiking experience. The certification was established in southern Germany by the 'Deutsches Wanderinstitut'. Premium certified routes have been assessed by the hiking institute according to the 34 applicable criteria and the routes are characterized by a very high-level experience quality. The institute consists of independent hiking experts and they operate both nationally in Germany and internationally. The purpose of the department is to improve, develop and expand the opportunities for hiking in e.g. Denmark.
Try the Premium hiking trails
We have listed some of the reasons why you should try the North Jutland premium hiking trails:
You get very close to the local North Jutland nature
The routes have great facilities such as parking and toilets
The signage is frequent and user-friendly
The routes have the same start and end point
You can use the routes for hiking holidays or shorter trips
Experience northern Jutland