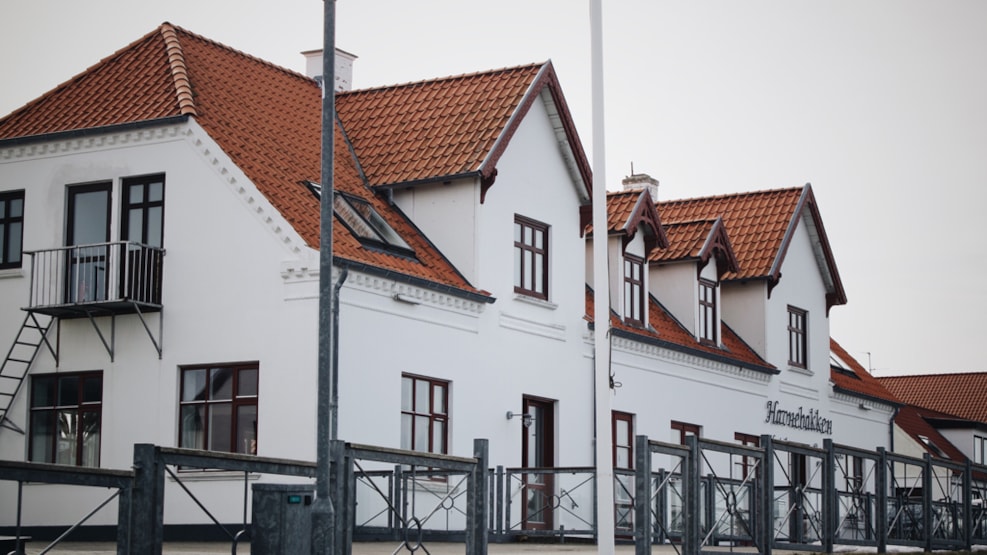 Havnebakken - Restaurant
The restaurant is located with beautiful sea views.
Hotel and restaurant Havnebakken is just a stone's throw from the ferry berth in Vesterø. Here you can enjoy a cool refreshment or a dinner with delicious, local ingredients in our restaurant and on our terrace.
At Havnebakken you live right next to the harbour, where you can follow the ferry that comes and goes, the fishermen sailing out into the horizon, and the beautiful sunsets.
Only a few minutes' walk from Havnebakken you will find one of the island's best family-friendly beaches, which in the summer invites you to relax and swim and on the cooler days for pleasant walks and fresh air.
Package solutions for staff courses, etc. offered