Summer busses in North Jutland
North Jutland is easy to get around in, even if you do not have a car, jump on one of the many busses and explore the magical region of North Jutland.
Grab one of the shuttle busses to some of Northern Jutland's biggest outdoor attractions - Grenen and Rubjerg Knude. As something completely new, you are now able to ride a shuttle bus on the beach between Løkken and Blokhus. 
Jump on a guided bus tour on the island of Læsø or take advantage of one of the other offers the sunshine-island of North Jutland has for you.
It is also possible to get on a guided bus tour in the beautiful nature surroundings in North Jutland. In summer the busses from NT are transforming into guided busses from Thisted to National Park Thy and Vejlerne.
There is also a NT bus from Hobro which is driving along the amazing Mariager Fjord in summer.
If you are more into "waterbusses" then get on a guided sailing trip on the Limfjord which is for instance sailing from Nykøbing Mors or do a guided sailing trip on the Mariager Fjord with "Svanen".
Read more about the summer busses in North Jutland
Photo:
Fotograferne Vesterbro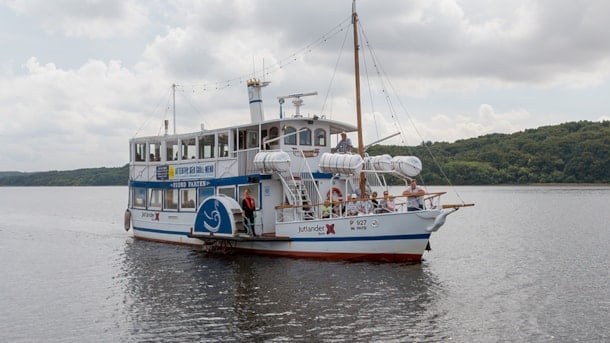 Photo: VisitMariagerFjord